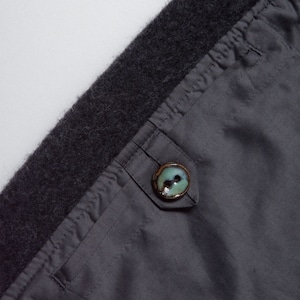 半纏 (Japanese short coat)
性別の差や年齢の差などあらゆる垣根を越えたアイテムをイメージする中で、日本国内において古くから着用されてきた半纏をデザインベースに、玄関のつっかけのように老若男女を問わず家族や大切な人と『共有する服』をテーマに再構築された「半纏(Japanese short coat)」。

着心地とシルエットへのこだわりを反映した裁断と縫製により、従来の綿入りタイプの半纏と比較して、防寒性と遮風性だけではなくそのデザイン性をも飛躍的に向上。また身体の動きに合わせた曲線のパターンを用いることで、室内着に留まらず屋外でも着用できるアイテムに仕上がりました。

世界三大毛織物産地の一つである、尾州の再生羊毛''毛七''で作られたダブルフェイスメルトンを表地に採用。不要となった衣料品やハギレなどから生まれたリサイクルウールでありながら、旧式織機で丁寧に織り上げられたこの生地は、しっかりとした厚みと柔らかな弾力性により、あたたかさと着心地を兼ね備えています。

また快適にご着用いただけるよう、優れた吸湿性と滑らかな袖通りが特徴な、コットン由来の再生繊維であるキュプラ生地''ベンベルグ''を裏地にあしらいました。

内ポケットを留めるボタンとして、長野県指定伝統的工芸品''松代焼''の陶器釦を、松井窯松代陶苑にて完全別注で製作いただいています。青流しと呼ばれる独特の青緑色の光沢を、粋なアクセントとしてお楽しみください。

お届けの際にはco:do専用のボックスを、
包装紙には阿部製紙のご協力のもと、経済産業大臣指定の伝統的工芸品である''内山紙''の和紙を使用しております。
包装紙としての役目を終えた後も、ランプシェードやランチョンマットとして長くお楽しみいただけますと幸いです。

尚、noteにて半纏に使用した生地やボタンの生産工程など詳細な情報がご覧いただけます。
https://note.com/_codo_/m/mc33a76c61b3f

■カラー
チャコールグレー
■サイズ
-1, 00, +1
■寸法
-1 着丈:73cm 胸回り:124cm アームホール:62cm 裄丈:68cm
00 着丈:76cm 胸回り:134cm アームホール:66cm 裄丈:72cm
+1 着丈:79cm 胸回り:144cm アームホール:70cm 裄丈:76cm
※男性モデル172cm(サイズ00着用) 女性モデル158cm(サイズ00着用)
■素材
表地:リサイクルウール70%/ポリエステル15%/アクリル10%/ナイロン5%
裏地:コットン53%/キュプラ47%
■原産国
素材、縫製ともに日本製

生地 : 大鹿株式会社 (愛知県一宮市)
釦 : 松井窯松代陶苑 (長野県長野市)
縫製 : フレックスジャパン株式会社 (長野県千曲市)

※海外送料はEMS料金に基づき実費で頂戴しております。詳細はinformation「商品の海外発送のご対応について」をご確認下さい。
※ご注文を頂いてから5営業日以内に発送いたします。
※商品に欠陥がある場合を除き、基本的に返品には応じません。
*Tax included.
※別途送料がかかります。送料を確認する
Shipping method / fee
この商品の送料・配送方法は下記のとおりです。
Japan domestic shipping fees for purchases over ¥15,000 will be free.
ヤマト宅急便 co:do段ボール(大)

100サイズ、日本国内一律料金

Shipping Fees are the same all over country inside Japan ¥1,200
この商品の送料・配送方法は下記のとおりです。
EMS

This shipping supports package tracking and compensation for damages.

記載していない国への発送はできません。

Asia

Oceania

North / Central America

Middle East

Europe

South America

Africa

Other areas
*Japan domestic shipping fees for purchases over ¥15,000 will be free.
※この商品は海外配送できる商品です。
co:do – 半纏 Japanese short coat
[video director]
Banri Kobayashi (Diaspora skateboards)

[beat]
JJJ (FL$Nation,AWDR/LR2)

[logo design]
吉田雅祟 (VAV, SUEKKOLIONS©)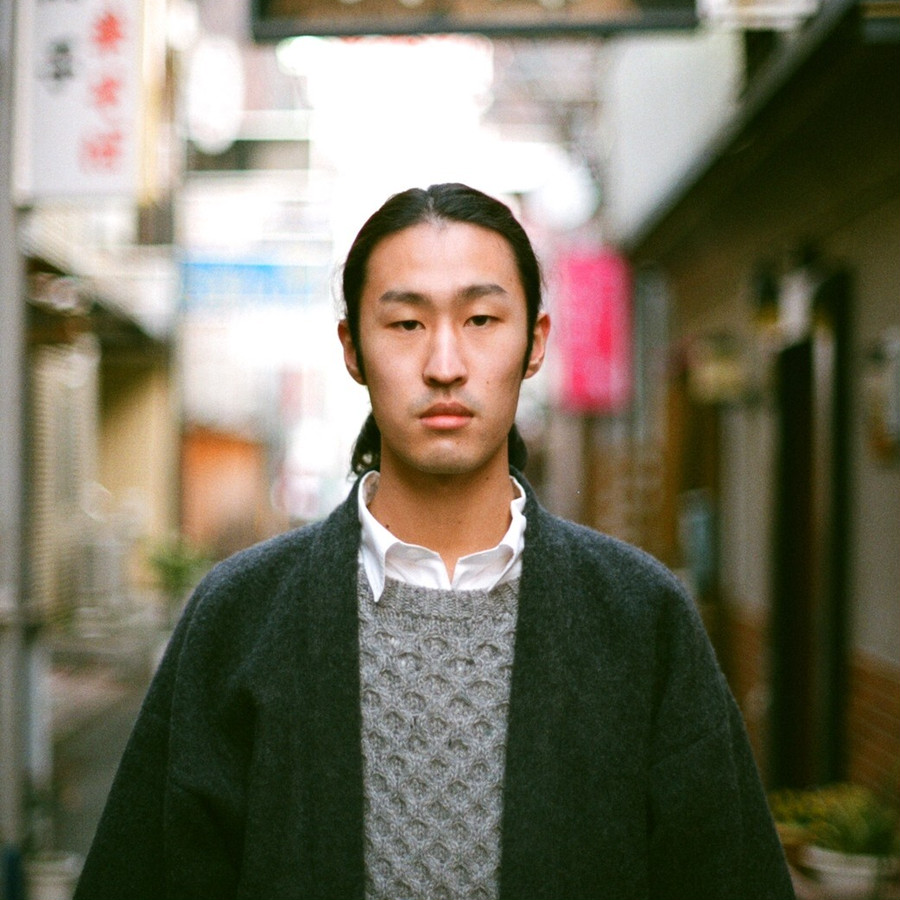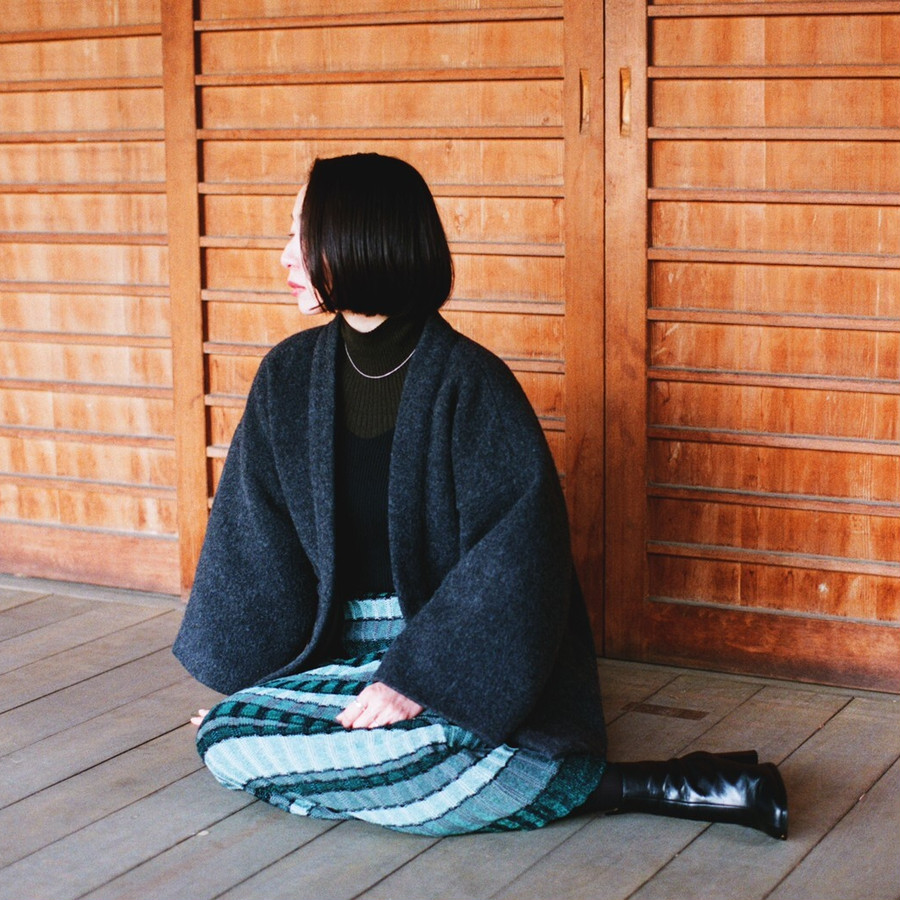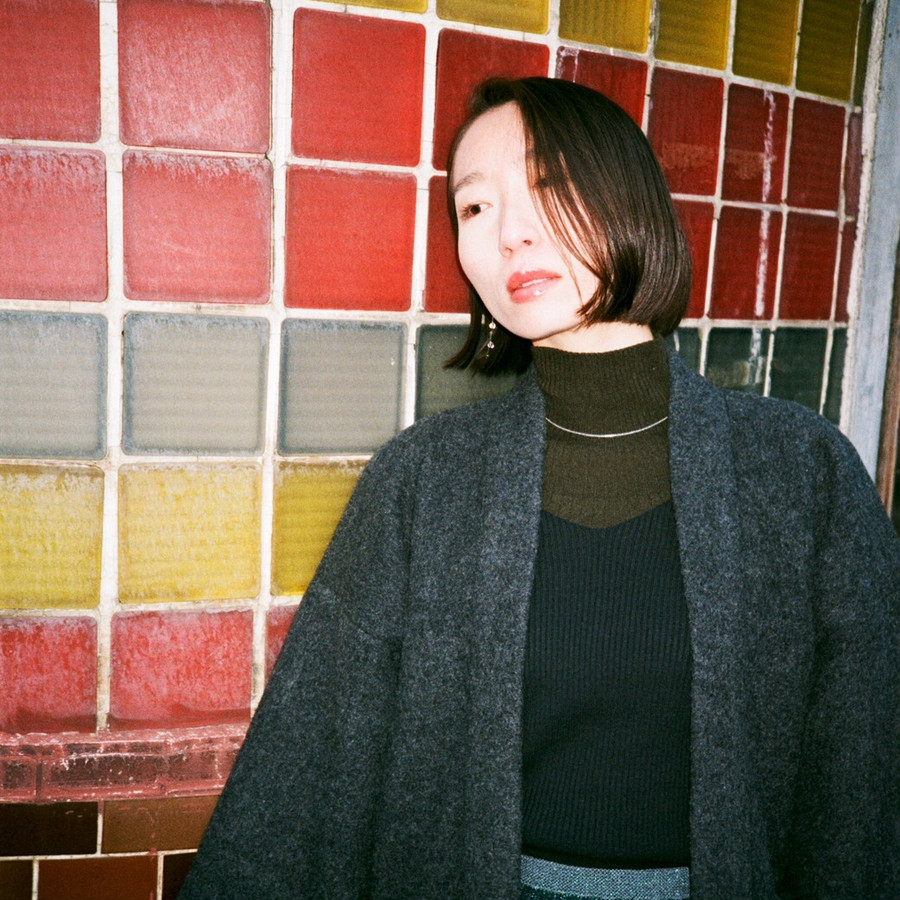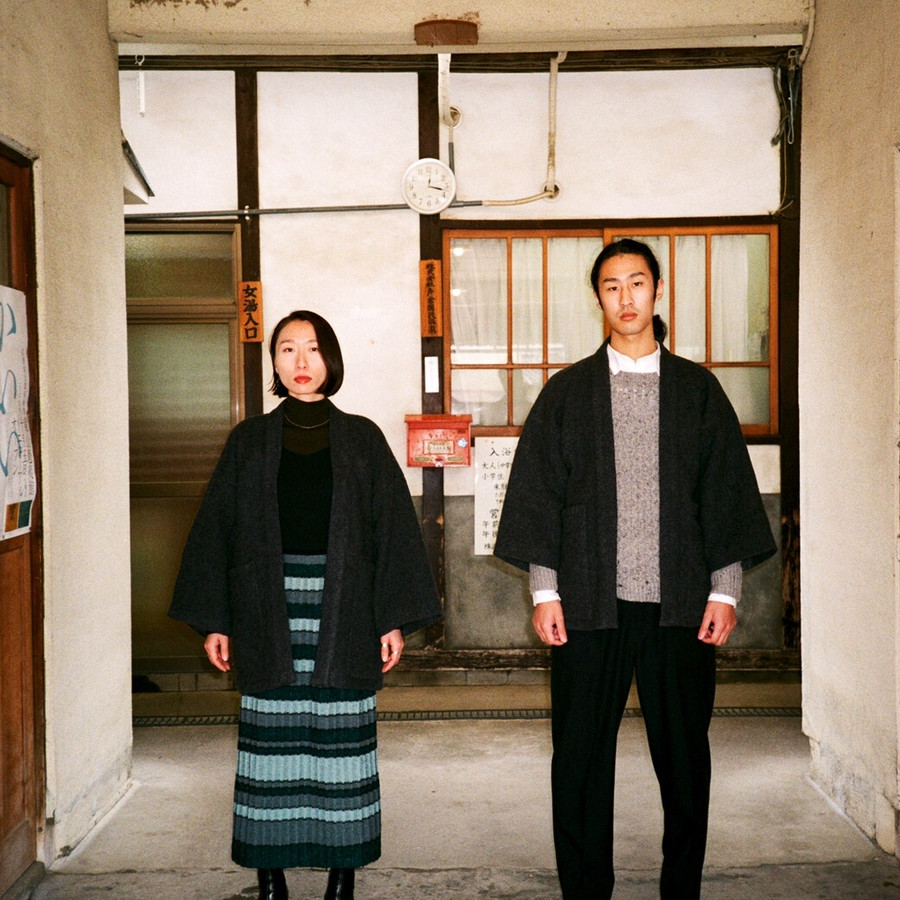 https://www.c-o-d-o.jp/look/1_hanten.php

[photographer]
Cho Ongo (Diaspora skateboards)

[location]
千曲川河川敷
戸倉上山田温泉新世界通り
カラコロの足湯
戸倉国民温泉
姨捨棚田
株式会社サンリード
玉腰整毛有限会社
令和毛織
松代焼松井窯窯元松代陶苑
フレックスジャパン株式会社
Description of item in English
Hanten (Japanese short coat)

Hanten is a traditional winter coat which has been worn since the 18th century in Japan.
Traditionally worn inside the house for comfort, we have chosen to update the design to reflect a more modern global aesthetic.
We wanted to create the coat which could be worn by anyone regardless of gender or generation.
Taking inspiration from both western and Japanese cutting styles we have come up with an innovative hanten.
You could coordinate also with western clothes while feeling the taste of Japan.
Our fabric, called "Keshichi", utilizes 70% recycled wool.
Keshichi is a traditional sustainable wool which has been produced for over 60 years in Bishu are famous for woolen fabrics production area where the historic region in Aichi and Gifu Prefecture in Japan.
Waste thread, scraps of fabric or woolen clothes as raw materials collected from all over the country are sorted by hand one by one.
Despite using such a recycled wool as its raw material, Keshishi fabrics has rich texture because of woven on a vintage loom and craftsmanship.
We made Double Face Melton wool from Keshichi is renowned for providing durability, warmth and comfort.
It can trap and retain air making it similar to a down jacket.
Besides, we decide to be using Matsushiro-yaki pottery button for inside pockets.
Matsushiro-yaki is a traditional craft of Nagano prefecture which was born in the late Edo period.
We asked for producing the pottery button to the potter "Matsui-kama Matsushiro-touen" which has been around a long time.
The buttons are handcrafted and made only with 100% natural ingredients in the raw materials and the glaze.
Furthermore, the beautifully dripping glaze, which can be said to be a characteristic of Matsushiro-yaki, has a different appearance for each buttons.
When delivering, we will send it with wrapped in Japanese paper "Uchiyama-gami".
Uchiyama-gami is the one of traditional Japanese paper made in the Oku-shinano region of Nagano prefecture since early Edo period, and this craft uses 100% paper mulberry for its raw material which gives the paper excellent strength, air permeability, translucency, and heat retention.
During winter, tree bark fibers are bleached by spreading them on top of the snow. This method, called "Yuki-sarashi", makes use of the ozone that is naturally released by the melting snow.
This process what use of their natural resources with no chemicals, makes Japanese paper a strength that is capable of withstanding cold and damp weather, and a soft texture.
■ Color
Charcoal gray
■ Size
-01, 00, +01
■ Measurement
[-01] Length: 73cm, Chest: 124cm, Armhole: 62cm, Sleeve length: 68cm
[00] Length: 76cm, Chest: 134cm, Armhole: 66cm, Sleeve length: 72cm
[+01] Length: 79cm, Chest: 144cm, Armhole: 70cm, Sleeve length: 76cm
* Male model 172 cm (wearing size 00) Female model 158 cm (wearing size 00)

■ Material
Outer fabric: 70% recycled wool / 15% polyester / 10% acrylic / 5% nylon
Lining: 53% cotton / 47% cupra
■ Country of origin
Made in Japan
* Overseas shipping fee will be charged separately based on the EMS fee.
* We will ship within 5 business days after receiving your order.
* We do not accept returns unless the product is defective.